Welcome!


Welcome to the Headshopeurope.com! Here we make it a virtue to put the customer in the forefront, and with many years of experience as well as one of the largest selection of smoking and grout equipment in the Nordic countries, water pipes, weights and other exciting products, we are sure that we can live exactly your need! We have some of the best prices on the market, and we regularly take priskeck on our products to guarantee you the best products at a favorable price!
At Headshopeurope.com, we are constantly up to date on the latest product and follow closely with the development of the smoking industry, to guarantee our customers the best and latest products on the market. With us it is the customer who is in focus and we strive to live up to everyone's needs! Therefore, we gladly welcome proposals for specific products or brands that you may miss on our webshop. We have many years of experience with both e-commerce and our physical store Smokers Paradise in Slagelse, which guarantees you a wide selection of products, as well as the best brands on the market.
All our packages are shipped with Postnord, and we guarantee a fast, discreet and efficient delivery of your products, as well as free shipping on all orders over 900kr. We deliver both to the packing shop and to the door, and we strive to have a delivery time of no more than 1-2 business days. Sign up for our newsletter, so you are always updated on the latest products, as well as great deals on the webshop. We are looking forward to hear from you!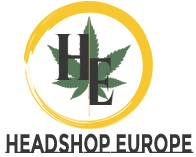 Our customer service is available to help you seven days a week, and of course you can place orders on the website 24 hours a day. If you have questions or comments, you are also welcome to send us an e-mail - your opinion is important to us, so we ensure that our customers are 100% satisfied.